"He who labors as he prays lifts his heart to God with his hands." St. Bernard of Clairvaux
Today's

Meditation

"The story of Christ's life and ministry cannot be told without giving due space to Satan's activity. The Gospel writers carefully distinguish between cases of mere physical ailments and cases of a demonic character (both of which Jesus cures). Jesus frequently refers to the devil in his parables and other teachings, and the devil himself tempts Jesus in the desert and returns again later to engineer Judas' betrayal (cf. Jn 13:2). This Gospel motif teaches us an undeniable, if uncomfortable lesson: the devil is real, and he is interested in counteracting the work of grace. In one sense, accepting this fundamental truth, and keeping it always in the back of our minds, can comfort us tremendously: it helps us make sense of all the unpleasant influences at work in and around us. We are not crazy; we are not failures; we are simply engaged in a spiritual battle. If we believe in Jesus Christ, we must also believe in the devil—doomed as he is, he would love to take as many souls as he can along with him."
—Fr. John Bartunek, p. 350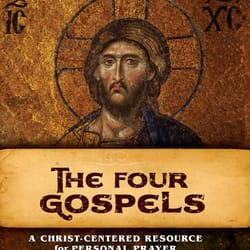 St. Elizabeth of Hungary
Saint of the Day
St. Elizabeth of Hungary (1207–1231) was born in Hungary, the daughter of King Andrew II of Hungary and his wife Gertrude. As a child she was sent to Thuringa (now Germany) to be brought up with Prince Ludwig of Thuringa, whom she was to marry at the age of 14 in order to solidify a political alliance between the two nations. Their marriage was a very happy one, and they had three children together. Although Elizabeth was a princess surrounded by a magnificent court, she lived a humble life serving the sick and poor outside her castle walls. No amount of disapproval from those who considered this behavior beneath her royal status could dissuade her from her faithfulness to this task. One day, on her way to feed the poor, her husband stopped her and asked to see what she concealed beneath her mantle. The food she carried was miraculously replaced by roses, signifying God's approval of her charity. When her husband, after six years of marriage, tragically died on his way to join the crusade in Jerusalem, Elizabeth was grief-stricken. She vowed to never remarry, and eventually left her life of nobility to join the Secular Franciscans as a penitent. She continued her charitable works to an even greater degree, and helped Thuringa recover from a famine by giving them a huge gift of grain. It was this act, along with her habit of distributing bread to the poor, that made her the patron saint of bakers. She is also the patron of hospitals, the homeless, widows, charities, and nursing homes. St. Elizabeth of Hungary's feast day is November 17th.
Find a Devotional for this Saint
Total Consecration to Jesus Through Mary
Day 13
PART TWO: Week One
Theme: Knowledge of Self Daily
Prayers: Litany of the Holy Spirit, Litany of Loreto, Ave Maris Stella
Readings: Gospel of Luke
Readings and prayers for Day 13 of 33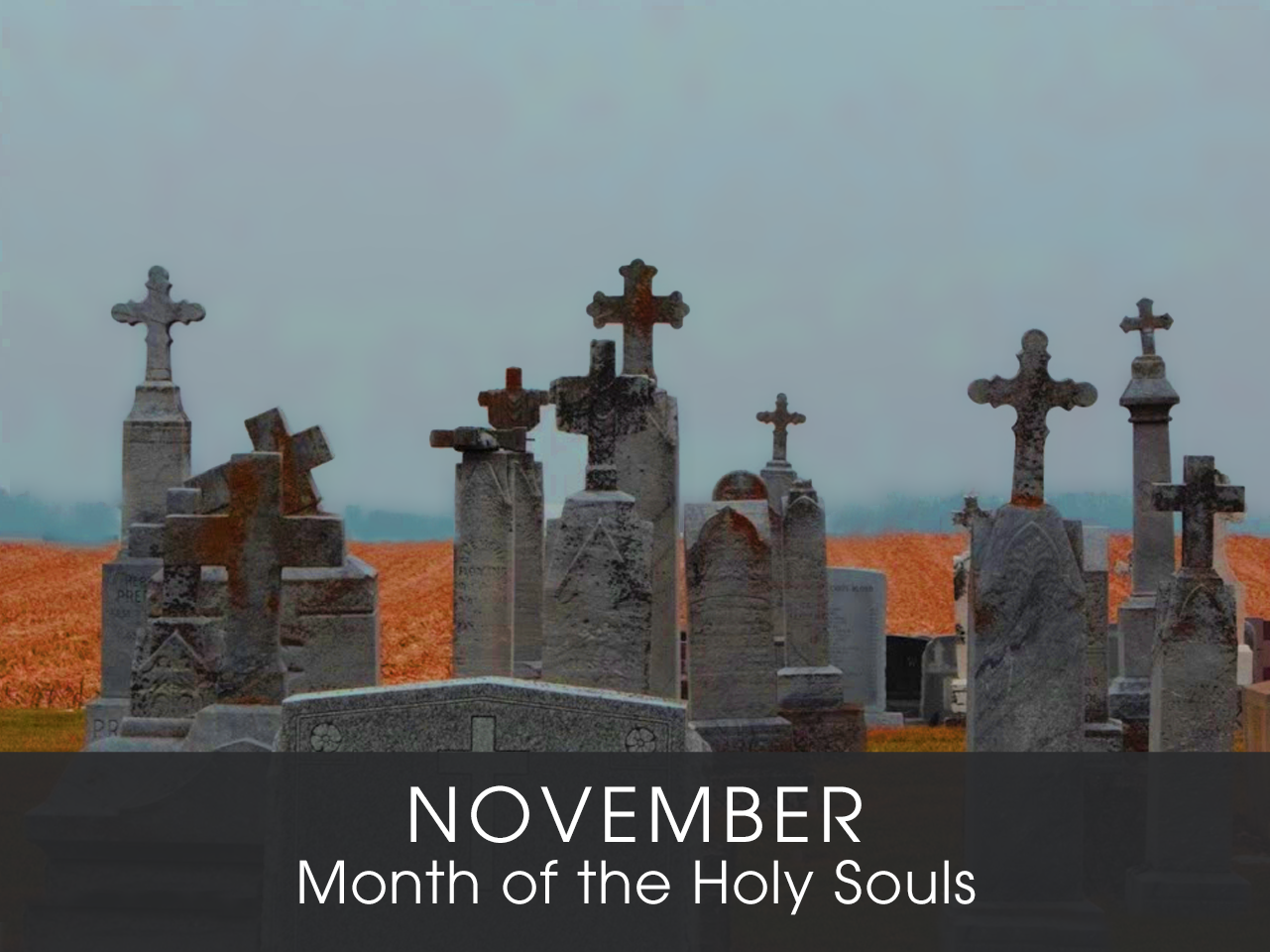 Month of

the Holy Souls
Devotion of the Month
The Catholic Church dedicates the entire month of November to praying in a special way for the Holy Souls in Purgatory. The Holy Souls (also called the Faithful Departed) are members of the Church who await the purification of their souls before joining the saints in heaven for all eternity. Specifically, they are referred to as the Church Suffering (the saints in heaven are the Church Triumphant, and the faithful on earth are the Church Militant).The poor souls in purgatory cannot pray for themselves or do anything to hasten their entrance into heaven, but we can and ought to pray for them as an act of charity. The feast of the Holy Souls is November 2nd.
Find a Devotional or Sacramental
Daily Prayers
Prayer for the Dead
In your hands, O Lord, we humbly entrust our brothers and sisters.
In this life you embraced them with your tender love;
deliver them now from every evil and bid them eternal rest.
The old order has passed away: welcome them into paradise,
where there will be no sorrow, no weeping or pain,
but fullness of peace and joy with your Son and the Holy
Spirit forever and ever. Amen.
Prayer of Spiritual Communion
My Jesus, I believe that You are present in the most Blessed Sacrament. I love You above all things and I desire to receive You into my soul. Since I cannot now receive You sacramentally, come at least spiritually into my heart. I embrace You as if You were already there, and unite myself wholly to You. Never permit me to be separated from You. Amen.
Prayer for the Holy Father
Almighty and everlasting God, have mercy upon Thy servant, Pope Francis, our Supreme Pontiff, and direct him, according to Thy loving kindness, in the way of eternal salvation; that, of Thy gift, he may ever desire that which is pleasing unto Thee and may accomplish it with all his might. Through Christ Our Lord. Amen. Our Father. Hail Mary.