"He will provide the way and the means, such as you could never have imagined. Leave it all to Him, let go of yourself, lose yourself on the Cross, and you will find yourself entirely." St. Catherine of Siena
Today's

Meditation

"Only he will receive, will find, and will enter who perseveres in asking, seeking, and knocking. It is not enough to ask Almighty God for certain graces for a month, a year, ten, or even twenty years; we must never tire of asking. We must keep on asking until the very moment of death, and even in this prayer that shows our trust in God, we must join the thought of death to that of perseverance and say; "Although he should kill me, I will trust in him" (Job 13:15) and will trust Him to give me all I need."
–St. Louis Mary de Montfort, p.201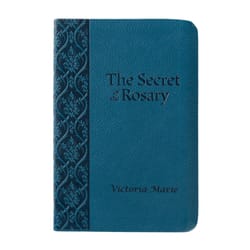 Daily

Verse
"And a highway shall be there, and it shall be called the Holy Way; the unclean shall not pass over it, and fools shall not err therein." Isaiah 35:8
St. Barlaam of Antioch
Saint of the Day
St. Barlaam of Antioch (d. 304 A.D.) was an elderly, uneducated peasant laborer from a village near Antioch. He was arrested for his Christian faith under the persecution of Roman Emperor Diocletian. He was detained for a long time in a dungeon before being brought before his judge. At his trial he was severely scourged, his bones dislocated on the rack, and tortured in other ways in an attempt to force him to renounce his faith in Christ and sacrifice to idols. Instead of crying out, there was joy in his countenance. His meekness, answers, and resolute will confounded his persecutors. The judge, determined to not be humiliated by a peasant, then devised a plan that would force Barlaam to offer sacrifice to the gods despite his constancy. He had an altar with a fire prepared, and had Barlaam's right hand held over the fire and filled with incense and hot coals. This would force Barlaam's burning hand to recoil, causing the incense to fall before the pagan altar, which the judge could then proclaim as a public act of sacrifice to the idols. Instead, Barlaam endured the pain in perfect stillness. He held his hand steady until it burned off completely. Irate, the judge ordered his immediate death. St. Barlaam's feast day is November 19th.
Total Consecration to Jesus Through Mary
Day 15
PART TWO: Week One
Theme: Knowledge of Self Daily
Prayers: Litany of the Holy Spirit, Litany of Loreto, Ave Maris Stella
Readings: Gospel of Luke, True Devotion to Mary
Readings and prayers for Day 15 of 33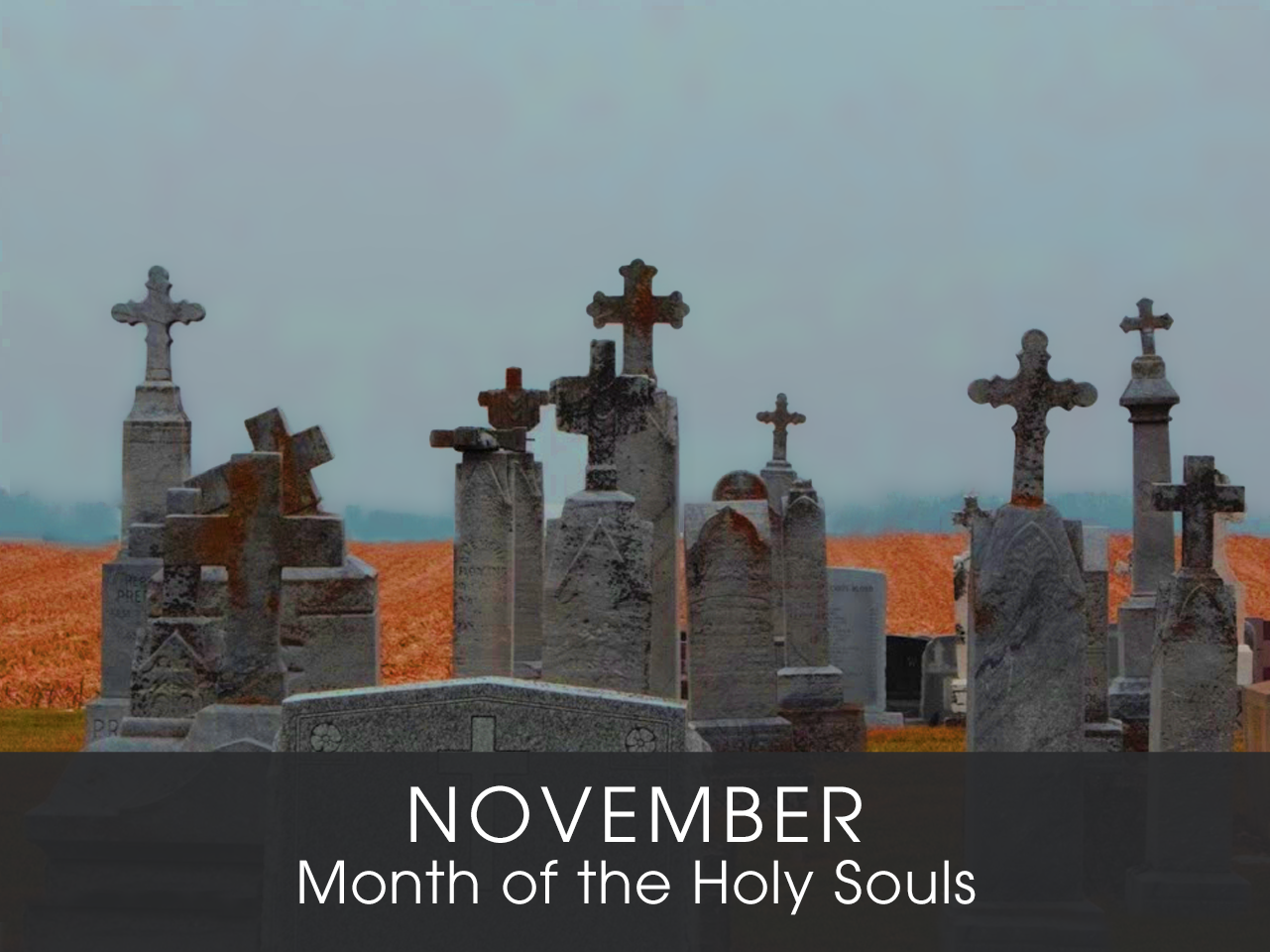 Month of

the Holy Souls
Devotion of the Month
The Catholic Church dedicates the entire month of November to praying in a special way for the Holy Souls in Purgatory. The Holy Souls (also called the Faithful Departed) are members of the Church who await the purification of their souls before joining the saints in heaven for all eternity. Specifically, they are referred to as the Church Suffering (the saints in heaven are the Church Triumphant, and the faithful on earth are the Church Militant).The poor souls in purgatory cannot pray for themselves or do anything to hasten their entrance into heaven, but we can and ought to pray for them as an act of charity. The feast of the Holy Souls is November 2nd.
Find a Devotional or Sacramental
Daily Prayers
Prayer for the Dead
In your hands, O Lord, we humbly entrust our brothers and sisters.
In this life you embraced them with your tender love;
deliver them now from every evil and bid them eternal rest.
The old order has passed away: welcome them into paradise,
where there will be no sorrow, no weeping or pain,
but fullness of peace and joy with your Son and the Holy
Spirit forever and ever. Amen.
Prayer of Spiritual Communion
My Jesus, I believe that You are present in the most Blessed Sacrament. I love You above all things and I desire to receive You into my soul. Since I cannot now receive You sacramentally, come at least spiritually into my heart. I embrace You as if You were already there, and unite myself wholly to You. Never permit me to be separated from You. Amen.
Prayer for the Holy Father
Almighty and everlasting God, have mercy upon Thy servant, Pope Francis, our Supreme Pontiff, and direct him, according to Thy loving kindness, in the way of eternal salvation; that, of Thy gift, he may ever desire that which is pleasing unto Thee and may accomplish it with all his might. Through Christ Our Lord. Amen. Our Father. Hail Mary.