"The Lord has turned all our sunsets into sunrise." St. Clement
Today's

Meditation

"Think, dear friends, how the Lord continually proves to us that there will be a resurrection to come, of which he made the Lord Jesus Christ the first-fruits by raising him from the dead. Contemplate the resurrection that is always going on. Day and night declare the resurrection to us. The night sinks to sleep, and the day rises; the day departs, and the night comes on. Look at the crops, how the grain is sown: the sower goes out and throws it on the ground, and the scattered seed, dry and bare when it fell on the ground, is gradually dissolved. Then out of its disintegration the mighty power of the Lord's providence raises it up again, and from one seed come many bearing fruit."
—St. Clement, p. 9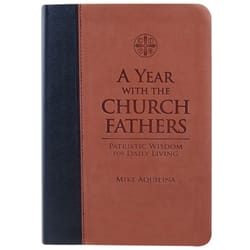 Daily

Verse
"By this "will," we have been consecrated through the offering of the body of Jesus Christ once for all." Hebrews 10:10
St. Clement
Saint of the Day
St. Clement of Rome (d. 100 A.D.), also known as Pope St. Clement I, is considered the first Apostolic Father of the Church. He is mentioned by name in the Bible by the Apostle Paul in Philippians 4:3. St. Clement is also said to be one of the band of seventy followers of Jesus' ministry as described in the Gospels. Clement was a disciple of St. Peter and was ordained by him, and became the fourth Bishop of Rome. Of his life and death little is known, but he has left one definite writing: a letter to the Church in Corinth, Greece. The Basilica of St. Clement is one of the earliest parish churches of Rome and was built on the site of his home. Pope St. Clement I is the patron saint of mariners, sailors, marble-workers, stone-cutters, and sick children. His feast day is celebrated on November 23rd.
Find a Devotional for this Saint
Total Consecration to Jesus Through Mary
Day 19
PART TWO: Week One
Theme: Knowledge of Self Daily
Prayers: Litany of the Holy Spirit, Litany of Loreto, Ave Maris Stella
Readings: Gospel of Luke
Readings and prayers for Day 19 of 33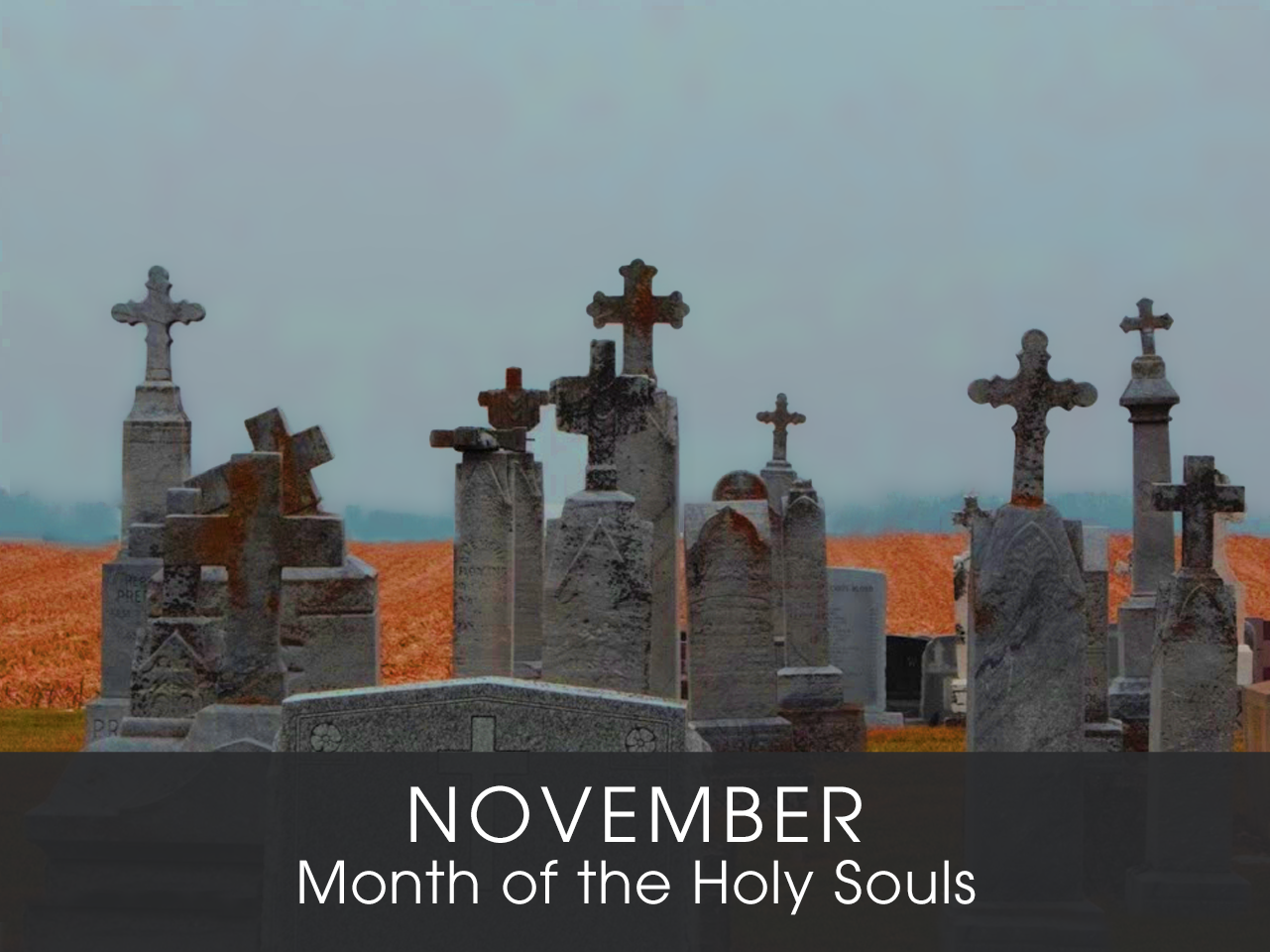 Month of

the Holy Souls
Devotion of the Month
The Catholic Church dedicates the entire month of November to praying in a special way for the Holy Souls in Purgatory. The Holy Souls (also called the Faithful Departed) are members of the Church who await the purification of their souls before joining the saints in heaven for all eternity. Specifically, they are referred to as the Church Suffering (the saints in heaven are the Church Triumphant, and the faithful on earth are the Church Militant).The poor souls in purgatory cannot pray for themselves or do anything to hasten their entrance into heaven, but we can and ought to pray for them as an act of charity. The feast of the Holy Souls is November 2nd.
Find a Devotional or Sacramental
Daily Prayers
Prayer for the Dead
In your hands, O Lord, we humbly entrust our brothers and sisters.
In this life you embraced them with your tender love;
deliver them now from every evil and bid them eternal rest.
The old order has passed away: welcome them into paradise,
where there will be no sorrow, no weeping or pain,
but fullness of peace and joy with your Son and the Holy
Spirit forever and ever. Amen.
Prayer of Spiritual Communion
My Jesus, I believe that You are present in the most Blessed Sacrament. I love You above all things and I desire to receive You into my soul. Since I cannot now receive You sacramentally, come at least spiritually into my heart. I embrace You as if You were already there, and unite myself wholly to You. Never permit me to be separated from You. Amen.
Prayer for the Holy Father
Almighty and everlasting God, have mercy upon Thy servant, Pope Francis, our Supreme Pontiff, and direct him, according to Thy loving kindness, in the way of eternal salvation; that, of Thy gift, he may ever desire that which is pleasing unto Thee and may accomplish it with all his might. Through Christ Our Lord. Amen. Our Father. Hail Mary.