"Crosses release us from this world and by doing so bind us to God." Blessed Charles de Foucauld
Today's

Meditation

"In giving us this regular hunger for food, we are also given opportunity to sacrifice for each other and for God and to discipline our appetites. Always cognizant of our nature, the liturgical year is rife with periods of both fasting and feast. In order to feast, we must also know sacrifice; in fact, it's only in sacrifice that we understand what a feast really is. Our lives can contain an ever-repeating rhythm of each in its proper time. In the same way that it would be profane to feast on Good Friday, so would it be improper to fast on Easter. This rhythm is a reminder of both a need to be filled as well as a need to strengthen our resolve so that we might long first and foremost for the feast that has no end."
–Carrie Gress and Noelle Mering, p. 88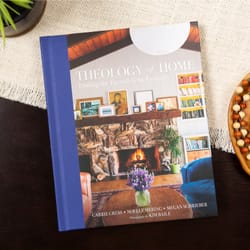 Daily

Verse
"So submit yourselves to God. Resist the devil, and he will flee from you. Draw near to God, and he will draw near to you. Cleanse your hands, you sinners, and purify your hearts, you of two minds. Begin to lament, to mourn, to weep. Let your laughter be turned into mourning and your joy into dejection. Humble yourselves before the Lord and he will exalt you." James 4:7-10
St. Columbanus
Saint of the Day
St. Columbanus (543 – 615 A.D.) was born in West Leinster, Ireland. He was a noble, well-educated, and handsome man who was pursued by many women. He sought the advice of a pious religious woman who advised him to flee from his temptations for the sake of his soul, which he did, leaving the world to become a monk against the wishes of his family. He embraced the monastic life and excelled in virtue before being called by God to be a preacher in foreign lands. At the age of 40 he left his monastery with a band of twelve fellow monks on an apostolic mission to spread the Gospel throughout Europe. The holiness and zeal of Columbanus and his companions combatted the laxity of the clergy and the negative influence of the barbarian invaders. Columbanus preferred the solitude of nature and would often live withdrawn from others in a nearby cave, which attracted followers to imitate his lifestyle. He founded and served as abbot of several monasteries known for their strictness, writing a monastic rule governing their life which emphasized obedience, silence, poverty, humility, and chastity. The Rule of St. Columbanus was approved by the Council of Mâcon in 627 A.D., but was later superseded by the Rule of St. Benedict. His feast day is celebrated on November 24th.
Find a Devotional for this Saint
Total Consecration to Jesus Through Mary
Day 20
PART TWO: Week Two
Theme: Knowledge of the Blessed Virgin Mary Daily
Prayers: Litany of the Holy Spirit, Litany of Loreto, Ave Maris Stella, St. Louis de Montfort's Prayer to Mary
Readings: Gospel of Luke
Readings and prayers for Day 20 of 33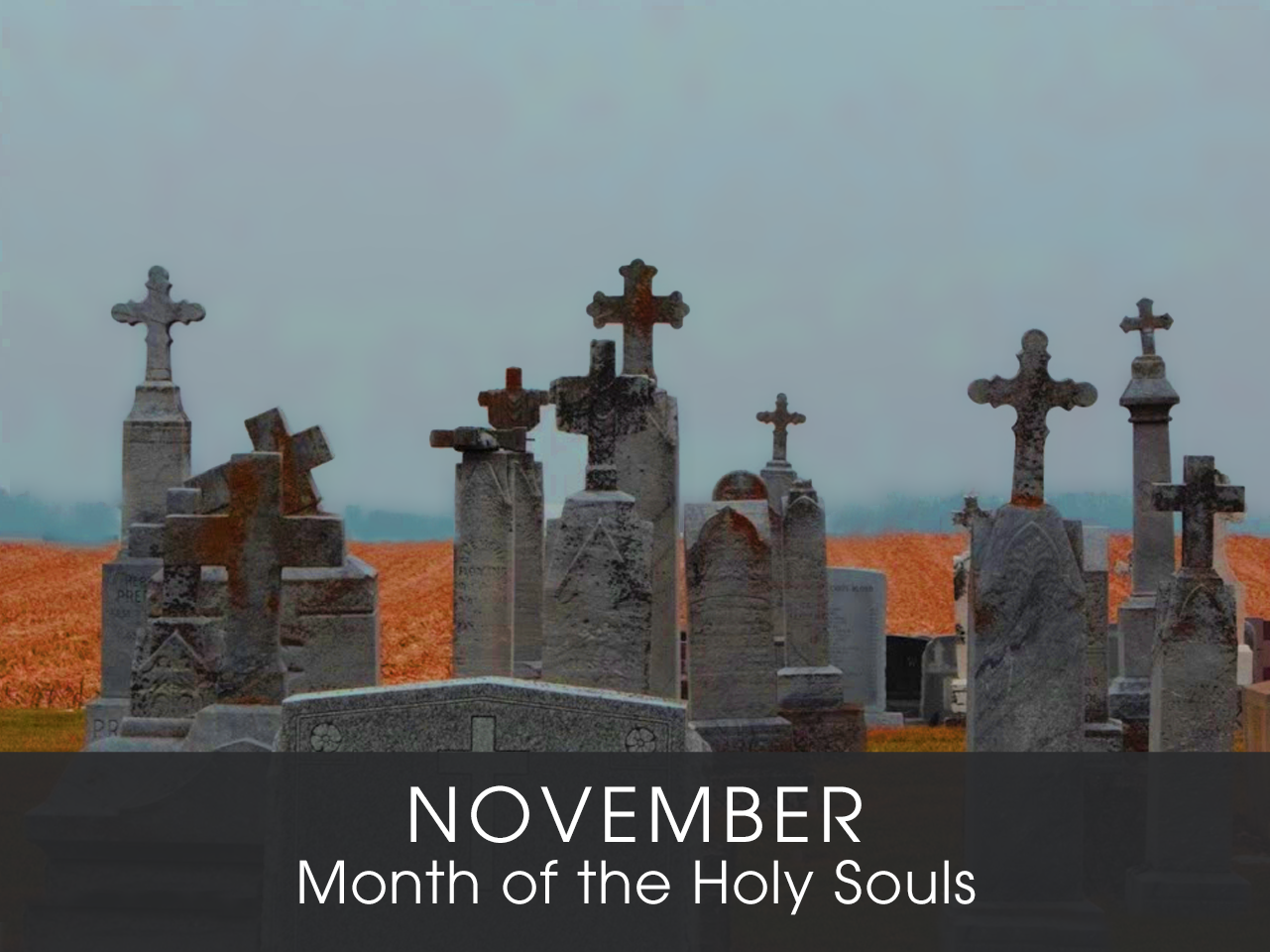 Month of

the Holy Souls
Devotion of the Month
The Catholic Church dedicates the entire month of November to praying in a special way for the Holy Souls in Purgatory. The Holy Souls (also called the Faithful Departed) are members of the Church who await the purification of their souls before joining the saints in heaven for all eternity. Specifically, they are referred to as the Church Suffering (the saints in heaven are the Church Triumphant, and the faithful on earth are the Church Militant).The poor souls in purgatory cannot pray for themselves or do anything to hasten their entrance into heaven, but we can and ought to pray for them as an act of charity. The feast of the Holy Souls is November 2nd.
Find a Devotional or Sacramental
Daily Prayers
Prayer for the Dead
In your hands, O Lord, we humbly entrust our brothers and sisters.
In this life you embraced them with your tender love;
deliver them now from every evil and bid them eternal rest.
The old order has passed away: welcome them into paradise,
where there will be no sorrow, no weeping or pain,
but fullness of peace and joy with your Son and the Holy
Spirit forever and ever. Amen.
Prayer of Spiritual Communion
My Jesus, I believe that You are present in the most Blessed Sacrament. I love You above all things and I desire to receive You into my soul. Since I cannot now receive You sacramentally, come at least spiritually into my heart. I embrace You as if You were already there, and unite myself wholly to You. Never permit me to be separated from You. Amen.
Prayer for the Holy Father
Almighty and everlasting God, have mercy upon Thy servant, Pope Francis, our Supreme Pontiff, and direct him, according to Thy loving kindness, in the way of eternal salvation; that, of Thy gift, he may ever desire that which is pleasing unto Thee and may accomplish it with all his might. Through Christ Our Lord. Amen. Our Father. Hail Mary.