"O Holy Mary! My Mother; into thy blessed trust and special custody, and into the bosom of thy mercy, I this day, and every day, and in the hour of my death, commend my soul and body. To thee I commit all my anxieties and sorrows, my life and the end of my life, that by thy most holy intercession, and by thy merits, all my actions may be directed and governed by thy will and that of thy Son." St. Aloysius Gonzaga
Today's

Meditation

"When needed, Mary provides for the defense and salvation of her children extraordinary graces and wonderful miracles. What wonders have caused, sustained, spread everywhere, a confidence among Christian people! What striking proofs of her protection the Church recalls to our memory in solemn feasts and devout practices, enriched by precious indulgences! What titles Christians give her to testify to their gratitude, 'Help of Christians, health of the sick, comfort of the afflicted, refuge of sinners, gate of heaven, our life, our sweetness, our hope!' What a multitude of people gather to the places where she is most honored, where she obtains the most assistance to those who call on her! What prayers and acts of thanksgiving are offered at the foot of her altars! In our days, what conquests have been made by Our Lady of Victories! What favors have been bestowed on all hearts devoted to the heart of Mary!"
—St. Ignatius of Loyola, p. 156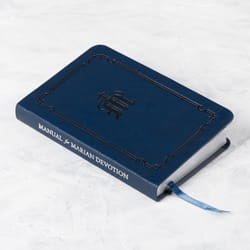 Daily

Verse
"We are afflicted in every way, but not constrained; perplexed, but not driven to despair persecuted, but not abandoned; struck down, but not destroyed; always carrying about in the body the dying of Jesus, so that the life of Jesus may also be manifested in our body. For we who live are constantly being given up to death for the sake of Jesus, so that the life of Jesus may be manifested in our mortal flesh." 2 Corinthians 4:8-11
Our Lady Miraculous Medal
Saint of the Day
On November 27, 1830, the Blessed Virgin Mary appeared to St. Catherine Laboure in Paris, France and gave her a vision of an image, with instructions to strike the image, front and back, onto a medal. With this medal Our Lady promised that, "All those who wear it will receive great graces; these graces will be abundant for those who wear it with faith." The medal bears an image of Our Lady standing on the world, the serpent crushed under her feet, with arms extended and graces pouring forth from her hands. On the reverse is a cross surmounted by the letter 'M', and beneath it the side-by-side symbols of the Sacred Heart of Jesus and Immaculate Heart of Mary, all encircled by twelve stars. The medal symbolizes Mary's perfect spiritual union with Jesus' redemptive mission, and, consequently, her intercessory role in salvation history as the mediatrix of God's graces to mankind through her Son. The medal spread widely and became a source of many graces and miracles for its wearers, earning the name "Miraculous Medal." It is traditionally worn around the neck and has become a treasured sacramental of the Catholic Church. Our Lady of the Miraculous Medal's feast day is November 27th.
Find a Devotional for this Saint
Total Consecration to Jesus Through Mary
Day 23
PART TWO: Week Two
Theme: Knowledge of the Blessed Virgin Mary
Daily Prayers: Litany of the Holy Spirit, Litany of Loreto, Ave Maris Stella, St. Louis de Montfort's Prayer to Mary
Readings: True Devotion to Mary
Readings and prayers for Day 23 of 33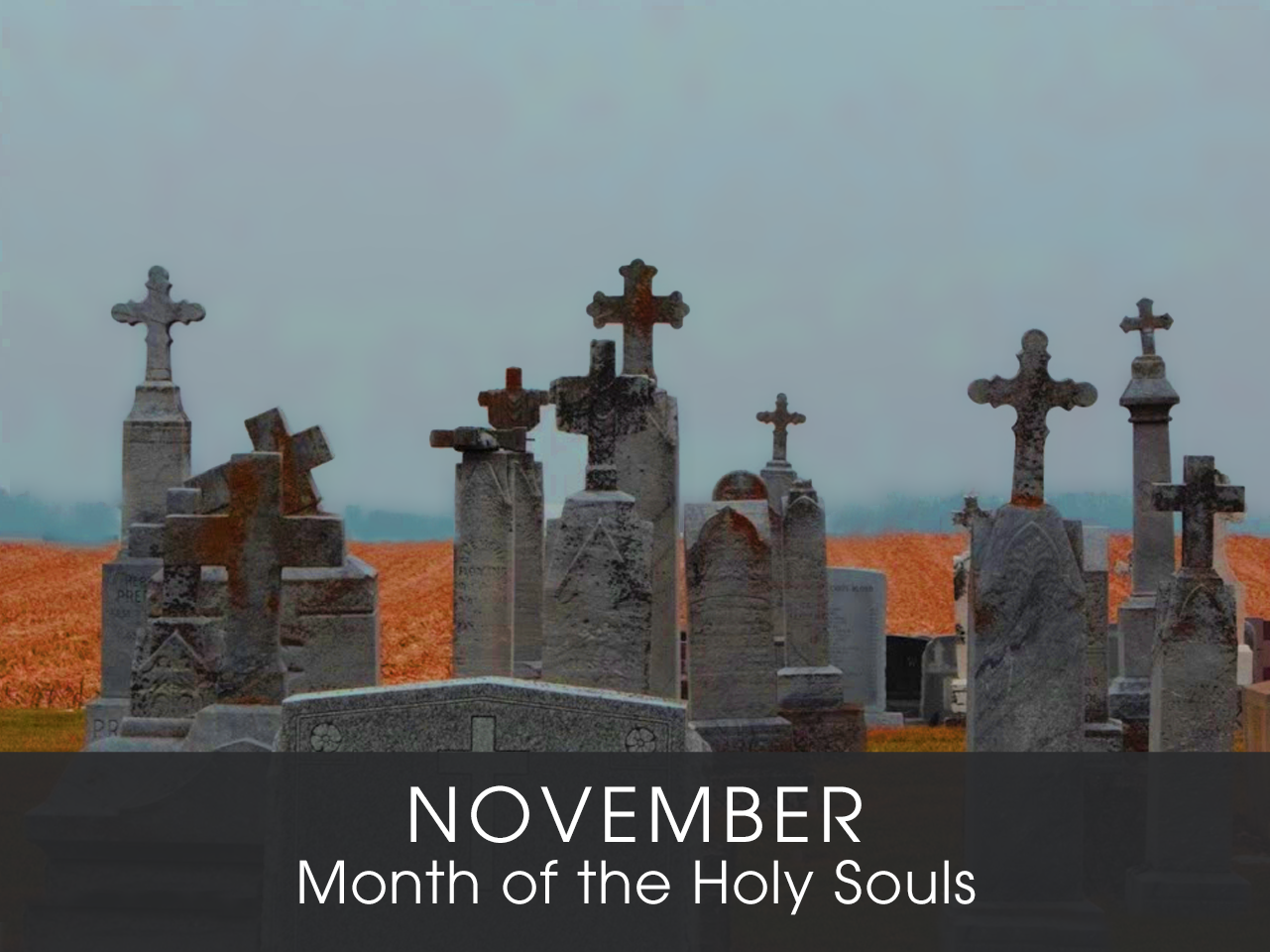 Month of

the Holy Souls
Devotion of the Month
The Catholic Church dedicates the entire month of November to praying in a special way for the Holy Souls in Purgatory. The Holy Souls (also called the Faithful Departed) are members of the Church who await the purification of their souls before joining the saints in heaven for all eternity. Specifically, they are referred to as the Church Suffering (the saints in heaven are the Church Triumphant, and the faithful on earth are the Church Militant).The poor souls in purgatory cannot pray for themselves or do anything to hasten their entrance into heaven, but we can and ought to pray for them as an act of charity. The feast of the Holy Souls is November 2nd.
Find a Devotional or Sacramental
Daily Prayers
Prayer for the Dead
In your hands, O Lord, we humbly entrust our brothers and sisters.
In this life you embraced them with your tender love;
deliver them now from every evil and bid them eternal rest.
The old order has passed away: welcome them into paradise,
where there will be no sorrow, no weeping or pain,
but fullness of peace and joy with your Son and the Holy
Spirit forever and ever. Amen.
Prayer of Spiritual Communion
My Jesus, I believe that You are present in the most Blessed Sacrament. I love You above all things and I desire to receive You into my soul. Since I cannot now receive You sacramentally, come at least spiritually into my heart. I embrace You as if You were already there, and unite myself wholly to You. Never permit me to be separated from You. Amen.
Prayer for the Holy Father
Almighty and everlasting God, have mercy upon Thy servant, Pope Francis, our Supreme Pontiff, and direct him, according to Thy loving kindness, in the way of eternal salvation; that, of Thy gift, he may ever desire that which is pleasing unto Thee and may accomplish it with all his might. Through Christ Our Lord. Amen. Our Father. Hail Mary.