"Whenever I go to the chapel, I put myself in the presence of our good Lord, and I say to Him, 'Lord, here I am. Tell me what You would have me do.' If He gives me some task, I am content and I thank Him. If He gives me nothing, I still thank Him since I do not deserve to receive anything more than that. And then, I tell God everything that is in my heart. I tell Him about my pains and my joys, and then I listen. If you listen, God will also speak to you, for with the good Lord, you have to both speak and listen. God always speaks to you when you approach Him plainly and simply." St. Catherine Laboure
Today's

Meditation

"When you are at Mass, don't just go through the motions. Ask God to help you find Him in the Eucharist. When you hear or read Scripture, prayerfully ask God what He is saying to you through the words. When you pray, don't just say words at God. Bring your whole self to it, rededicate your life and your relationships to Him, and ask for the grace to be His disciple in all you do. And, of course, take a little time each day to learn more about what it means to love and be loved by Him…The more your faith becomes intrinsic, the more you will be able to put aside your anxiety, sit at the feet of the Lord, and let your heart be still, knowing that He is God.
—Dr. Gregory Popcak, p. 67-68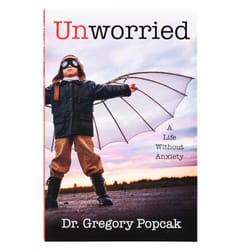 Daily

Verse
"For you were called for freedom, brothers. But do not use this freedom as an opportunity for the flesh; rather, serve one another through love. For the whole law is fulfilled in one statement, namely, 'You shall love your neighbor as yourself.'" Galatians 5:13-14
St. Catherine Laboure
Saint of the Day
St. Catherine Labouré (1806 – 1876) was born in Burgundy, France, the ninth of seventeen children of a pious and prosperous farming family. Her mother died when she was nine years old. After her mother's funeral, Catherine kissed a statue of the Virgin Mary in her home, saying, "Now you will be my mother." Catherine was devout and simple, and did not learn to read or write. She cared for her family for many years and, drawn to the religious life, entered the Daughters of Charity of St. Vincent de Paul in Paris at the age of twenty-two. In the year 1830, on the eve of the feast of St. Vincent de Paul, Catherine experienced her first apparition of the Blessed Mother. Mary entrusted to Catherine the mission of spreading devotion to her Miraculous Medal, the design of which she revealed to the saint in a vision. The Blessed Virgin appeared to Catherine two more times, and eventually the Miraculous Medal was mass-produced, widely promoted, and approved by the Church as a sacramental for public devotion. Catherine preferred anonymity and remained unknown as the visionary to whom Our Lady appeared, even to the sisters of her own convent. She continued to live a quiet life in service to the sick. After her death many miracles were ascribed to her relics. St. Catherine Labouré is one of the Church's incorruptible saints: her body is reposed in a glass casket in the chapel where she received the vision of Our Lady. Her feast day is November 28th.
Find a Devotional for this Saint
Total Consecration to Jesus Through Mary
Day 24
PART TWO: Week Two
Theme: Knowledge of the Blessed Virgin Mary
Daily Prayers: Litany of the Holy Spirit, Litany of Loreto, Ave Maris Stella, St. Louis de Montfort's Prayer to Mary
Readings: True Devotion to Mary
Readings and prayers for Day 24 of 33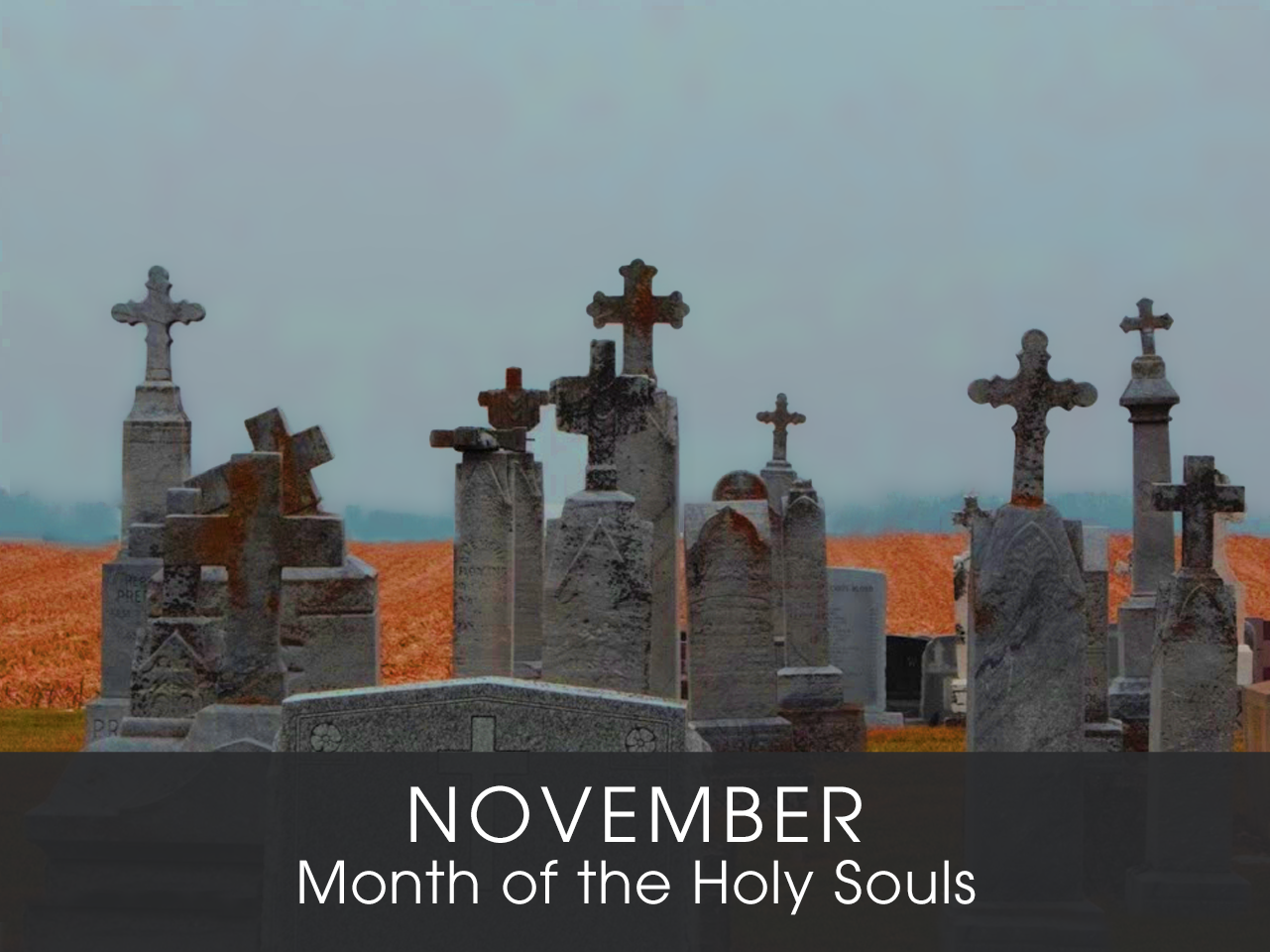 Month of

the Holy Souls
Devotion of the Month
The Catholic Church dedicates the entire month of November to praying in a special way for the Holy Souls in Purgatory. The Holy Souls (also called the Faithful Departed) are members of the Church who await the purification of their souls before joining the saints in heaven for all eternity. Specifically, they are referred to as the Church Suffering (the saints in heaven are the Church Triumphant, and the faithful on earth are the Church Militant).The poor souls in purgatory cannot pray for themselves or do anything to hasten their entrance into heaven, but we can and ought to pray for them as an act of charity. The feast of the Holy Souls is November 2nd.
Find a Devotional or Sacramental
Daily Prayers
Prayer for the Dead
In your hands, O Lord, we humbly entrust our brothers and sisters.
In this life you embraced them with your tender love;
deliver them now from every evil and bid them eternal rest.
The old order has passed away: welcome them into paradise,
where there will be no sorrow, no weeping or pain,
but fullness of peace and joy with your Son and the Holy
Spirit forever and ever. Amen.
Prayer of Spiritual Communion
My Jesus, I believe that You are present in the most Blessed Sacrament. I love You above all things and I desire to receive You into my soul. Since I cannot now receive You sacramentally, come at least spiritually into my heart. I embrace You as if You were already there, and unite myself wholly to You. Never permit me to be separated from You. Amen.
Prayer for the Holy Father
Almighty and everlasting God, have mercy upon Thy servant, Pope Francis, our Supreme Pontiff, and direct him, according to Thy loving kindness, in the way of eternal salvation; that, of Thy gift, he may ever desire that which is pleasing unto Thee and may accomplish it with all his might. Through Christ Our Lord. Amen. Our Father. Hail Mary.