"We know certainly that our God calls us to a holy life. We know that he gives us every grace, every abundant grace; and though we are so weak of ourselves, this grace is able to carry us through every obstacle and difficulty." St. Elizabeth Ann Seton
Today's

Meditation

"So, if God has not resolved to cast His work back into nothingness forever, if this earth, sanctified by the footsteps of Christ, is destined, once radiant and renewed, to remain forever, then man must rise again in a future life to reconquer its scepter and kingship. Hence, once more, it follows that death means not ruin but restoration. If God has decreed that our earthly abode shall one day be dissolved, it is not for the purpose of despoiling us of it, but to render it subtle, immortal, serene. His aim may be compared to that of an architect, says St. John Chrysostom, who has the inhabitants leave his house for a short period, in order to have him return with greater glory to that same house, now rebuilt in greater splendor."
— Fr. Charles Arminjon, p. 84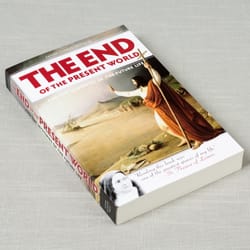 Daily

Verse
"And passing along by the Sea of Galilee, [Jesus] saw Simon and Andrew the brother of Simon casting a net in the sea; for they were fishermen.

And Jesus said to them, "Follow me and I will make you become fishers of men." 

And immediately they left their nets and followed him."

Mark 1:16-18
St. Andrew
Saint of the Day
St. Andrew (1st c.) was the first of the twelve Apostles to follow Jesus, after being a disciple of St. John the Baptist, the Precursor of Christ. St. Andrew was a fisherman by trade and the younger brother of St. Peter. Andrew recognized Jesus as the prophesied Messiah and left his fishing trade behind to follow Jesus, convincing his brother Simon Peter to do the same. After Jesus' ascension into heaven, Andrew preached the Gospel throughout the world as commanded by Christ. He ministered and preached in Asia Minor before finally being martyred by crucifixion in the city of Patras in Achaea, Greece. He was tied to an X-shaped cross by request, not deeming himself worthy to die on the same kind of cross as his Savior. Andrew suffered for two days before dying, while continuing to preach Christ from his cross. St. Andrew's feast day is November 30th.
Find a Devotional for this Saint
Total Consecration to Jesus Through Mary
Day 26
PART TWO: Week Two
Theme: Knowledge of the Blessed Virgin Mary
Daily Prayers: Litany of the Holy Spirit, Litany of Loreto, Ave Maris Stella, St. Louis de Montfort's Prayer to Mary
Readings: True Devotion to Mary
Readings and prayers for Day 26 of 33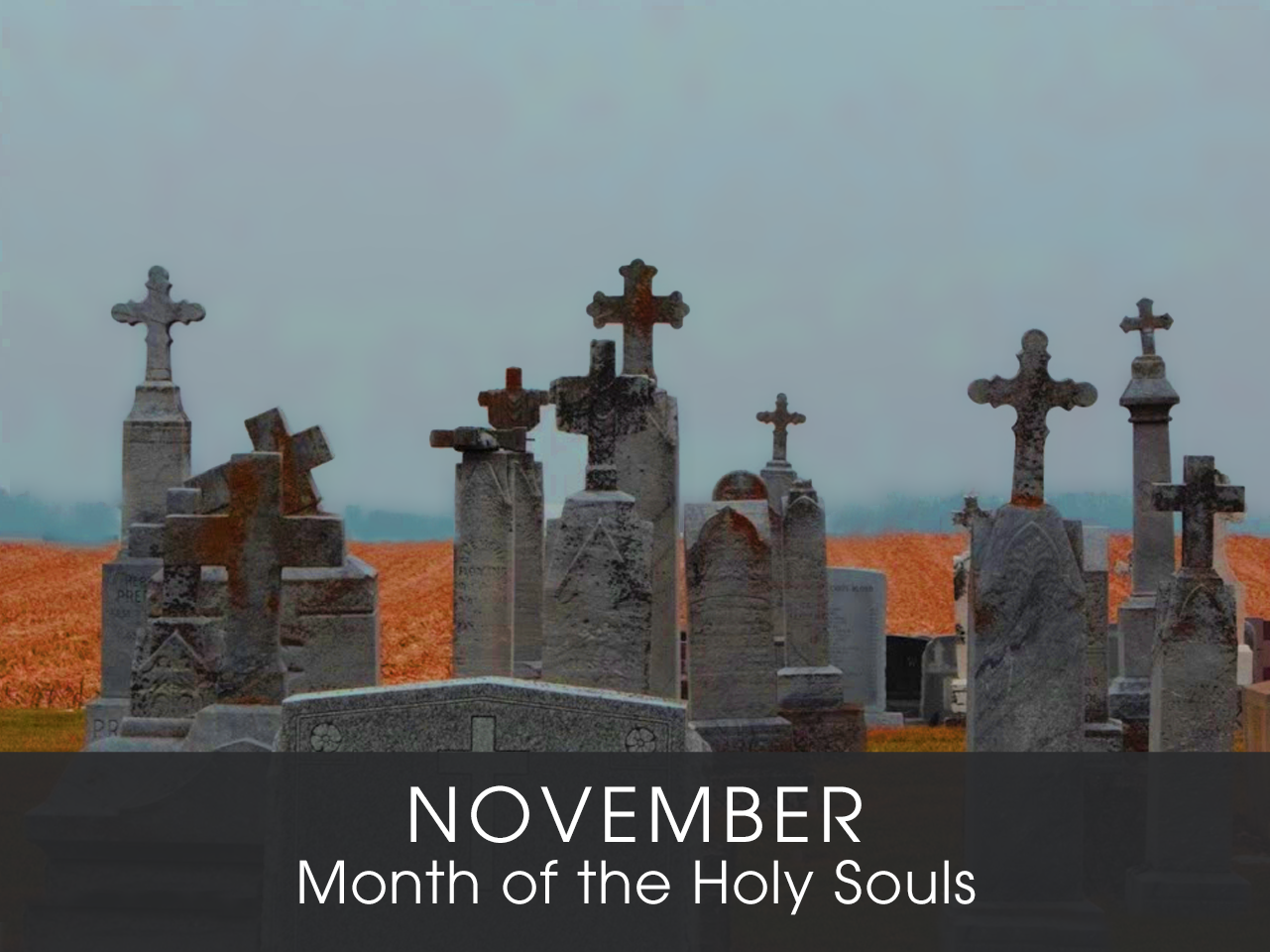 Month of

the Holy Souls
Devotion of the Month
The Catholic Church dedicates the entire month of November to praying in a special way for the Holy Souls in Purgatory. The Holy Souls (also called the Faithful Departed) are members of the Church who await the purification of their souls before joining the saints in heaven for all eternity. Specifically, they are referred to as the Church Suffering (the saints in heaven are the Church Triumphant, and the faithful on earth are the Church Militant).The poor souls in purgatory cannot pray for themselves or do anything to hasten their entrance into heaven, but we can and ought to pray for them as an act of charity. The feast of the Holy Souls is November 2nd.
Find a Devotional or Sacramental
Daily Prayers
Prayer for the Dead
In your hands, O Lord, we humbly entrust our brothers and sisters.
In this life you embraced them with your tender love;
deliver them now from every evil and bid them eternal rest.
The old order has passed away: welcome them into paradise,
where there will be no sorrow, no weeping or pain,
but fullness of peace and joy with your Son and the Holy
Spirit forever and ever. Amen.
Prayer of Spiritual Communion
My Jesus, I believe that You are present in the most Blessed Sacrament. I love You above all things and I desire to receive You into my soul. Since I cannot now receive You sacramentally, come at least spiritually into my heart. I embrace You as if You were already there, and unite myself wholly to You. Never permit me to be separated from You. Amen.
Prayer for the Holy Father
Almighty and everlasting God, have mercy upon Thy servant, Pope Francis, our Supreme Pontiff, and direct him, according to Thy loving kindness, in the way of eternal salvation; that, of Thy gift, he may ever desire that which is pleasing unto Thee and may accomplish it with all his might. Through Christ Our Lord. Amen. Our Father. Hail Mary.