"Be patient, because the weaknesses of the body are given to us in this world by God for the salvation of the soul. So they are of great merit when they are borne patiently." St. Francis of Assisi
Today's

Meditation

"Your Lord is seated at the Father's right hand in heaven. How then is the bread His body? And the chalice, or rather its content, how is it His Blood? These elements are called Sacraments, because in them one thing is perceived by the sense and another thing by the mind. What is seen has a bodily appearance; what the mind perceives produces spiritual fruit. You hear the words, 'The Body of Christ', and you answer 'Amen.'"
—Saint Augustine, p. 91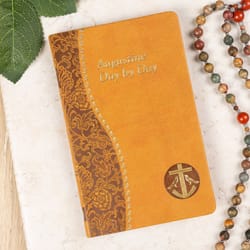 Daily

Verse
"This is my commandment: love one another as I love you. No one has greater love than this, to lay down one's life for one's friends. You are my friends if you do what I command you." John 15:12-14
St. Barbara
Saint of the Day
St. Barbara (3rd c.) was born in Nicomedia in modern day Turkey. According to tradition, after the death of her mother she was raised by her rich and tyrannical pagan father who, because of her beauty and intelligence, guarded her closely, keeping her locked away in a tower to protect her from the outside world. She was educated by tutors and came to reject the false gods she was taught to worship in favor of the true God for whom she yearned and wished to discover, dedicating her life and virginity to this purpose. She developed a prayer life and resisted her father's attempts to have her marry. Believing Barbara to be negatively affected by the seclusion, her father allowed her more freedom to associate with the world. She soon discovered Christians, and, recognizing the Creator she sought, and was baptized in secret. After informing her father that she was a Christian, he denounced her to the authorities under the persecution of Roman Emperor Maximian. She was imprisoned and cruelly tortured, but remained steadfast in her faith. During the night she would pray fervently, and her wounds would miraculously heal. This only subjected her to greater torments, followed by more miraculous interventions. She was finally beheaded by her own father, and afterward he was struck and killed by lightening as punishment. St. Barbara is the patron saint of firemen, armorers, artillerymen, military engineers, miners, and others who work with explosives. She is also the patron against storms, lightning, and fire, to name a few. St. Barbara's feast day is December 4th.
Find a Devotional for this Saint
Total Consecration to Jesus Through Mary
Day 30
PART TWO: Week Three
Theme: Knowledge of Jesus Christ
Daily Prayers: Litany of the Holy Spirit, Ave Maris Stella, Litany of the Holy Name of Jesus, St. Louis de Montfort's Prayer to Jesus, O Jesus Living in Mary
Readings: Gospel of Matthew
Readings and prayers for Day 30 of 33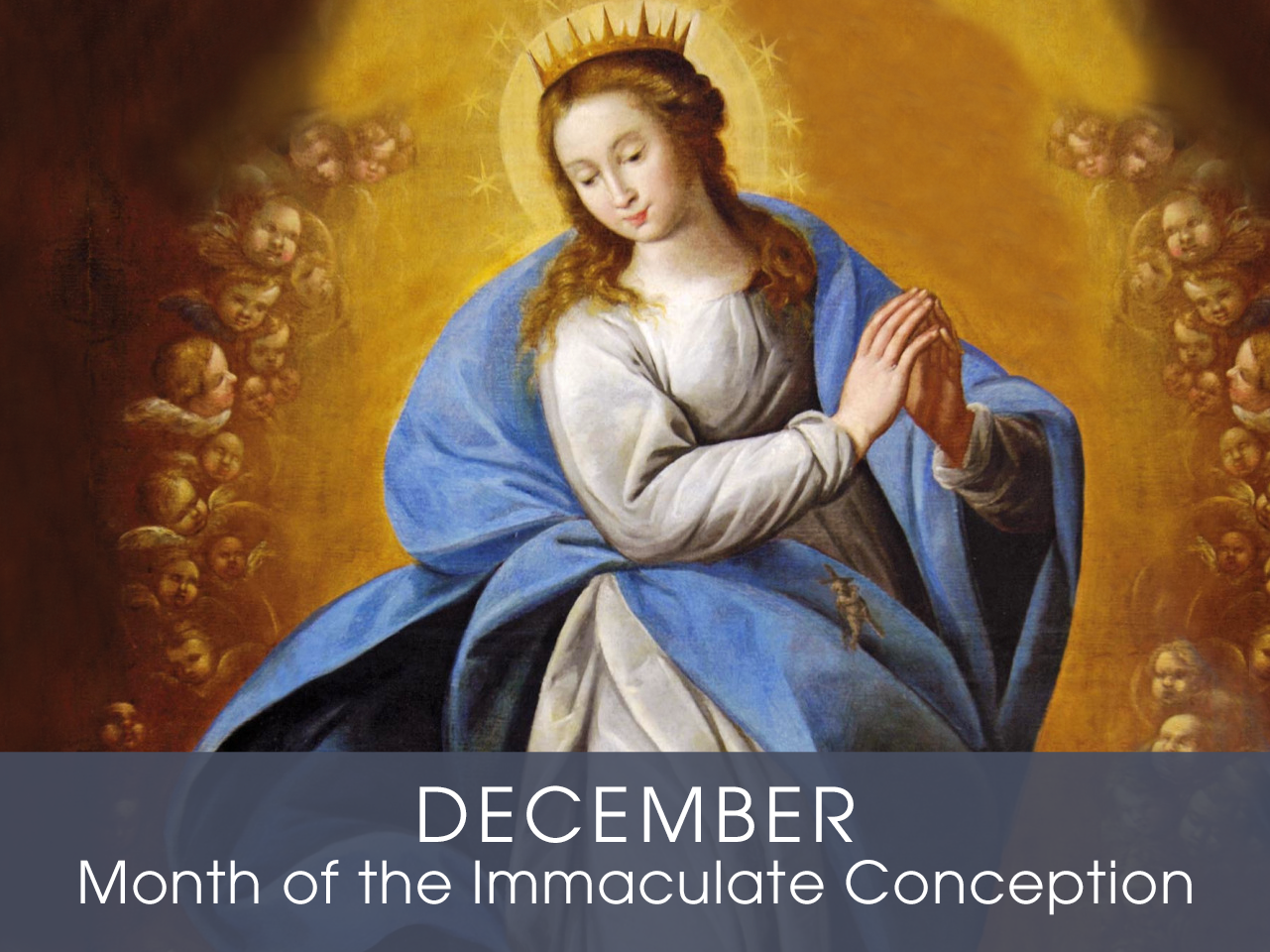 Month of

the Immaculate Conception
Devotion of the Month
The month of December is dedicated to the Immaculate Conception of the Blessed Virgin Mary. Chosen before time to be the Mother of God Incarnate, Jesus Christ, God created Mary perfect and full of grace, preserving her from the stain of Original Sin. Mary Immaculate is the most beautiful fruit of the work of redemption accomplished by her Son, thereby making her the perfect model of holiness for all Christians.
Find a Devotional or Sacramental
Daily Prayers
Prayer for the Dead
In your hands, O Lord, we humbly entrust our brothers and sisters.
In this life you embraced them with your tender love;
deliver them now from every evil and bid them eternal rest.
The old order has passed away: welcome them into paradise,
where there will be no sorrow, no weeping or pain,
but fullness of peace and joy with your Son and the Holy
Spirit forever and ever. Amen.
Prayer of Spiritual Communion
My Jesus, I believe that You are present in the most Blessed Sacrament. I love You above all things and I desire to receive You into my soul. Since I cannot now receive You sacramentally, come at least spiritually into my heart. I embrace You as if You were already there, and unite myself wholly to You. Never permit me to be separated from You. Amen.
Prayer for the Holy Father
Almighty and everlasting God, have mercy upon Thy servant, Pope Francis, our Supreme Pontiff, and direct him, according to Thy loving kindness, in the way of eternal salvation; that, of Thy gift, he may ever desire that which is pleasing unto Thee and may accomplish it with all his might. Through Christ Our Lord. Amen. Our Father. Hail Mary.