"We find ourselves in this earth as in a tempestuous sea, in a desert, in a vale of tears. Now then, Mary is the Star of the Sea, the solace of our desert, the light that guides us towards heaven." St. John Bosco
Today's

Meditation

"Christ not only was obedient to His heavenly Father by giving up His life on the cross, He continues this obedience by remaining with us in the Blessed Sacrament of the Altar. That is His greatest triumph of love, which according to His promise, He will fulfill until the end of the world. Our Lord, glorified in heaven, yet wishing to abide with us in unceasing unity, is obedient to the first invocation of the priest, who in His name, repeats the words of consecration: "This is my body…this is my blood" (Matthew 26:26,28). Christ does not look upon the person who utters these words, nor upon his degree of perfection, but He is obedient to every priest without exception, in order to descend on our altars and give Himself to us entirely."
—Mother Raphael Lubowidzka of the sweetest Heart of Jesus, CSFN, p.65-66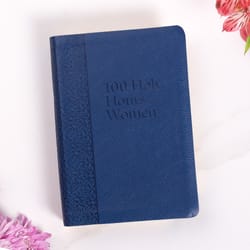 Daily

Verse
"God is our refuge and strength, a very present help in trouble. Therefore we will not fear though the earth should change, though the mountains shake in the heart of the sea; though its waters roar and foam, though the mountains tremble with its tumult." Psalm 46: 1-3
St. John (Don) Bosco
Saint of the Day
St. John Bosco (1815–1888) was born in Italy to a poor farming family. His father died when he was two, leaving his religious instruction to his pious mother. At the age of nine he had his first of many powerful visions which would come throughout his life. In it, Jesus and the Virgin Mary showed him that he was to instruct poor, wayward boys and bring them back to God. John eventually joined the priesthood, paying his way through school with odd jobs. As a priest he began ministering to the poor and neglected boys of Turin, Italy, who were driven to desperate conditions in the wake of the Industrial Revolution. Many of these street boys ended up in prison as teenagers. Don Bosco became a mentor and spiritual director to them, helping them to live a life of virtue and saving many from a future of crime and poverty. He met with them as a group – called the Oratory of St. Francis de Sales – and catechized them as a kindly spiritual father. He also established the Salesians of Don Bosco, priests and brothers who minister to and educate boys under the patronage of the great spiritual director, St. Francis de Sales. Don Bosco is the patron saint of boys, laborers, young people, students, and Mexican young people. His feast day is January 31st.
Find a Devotional for this Saint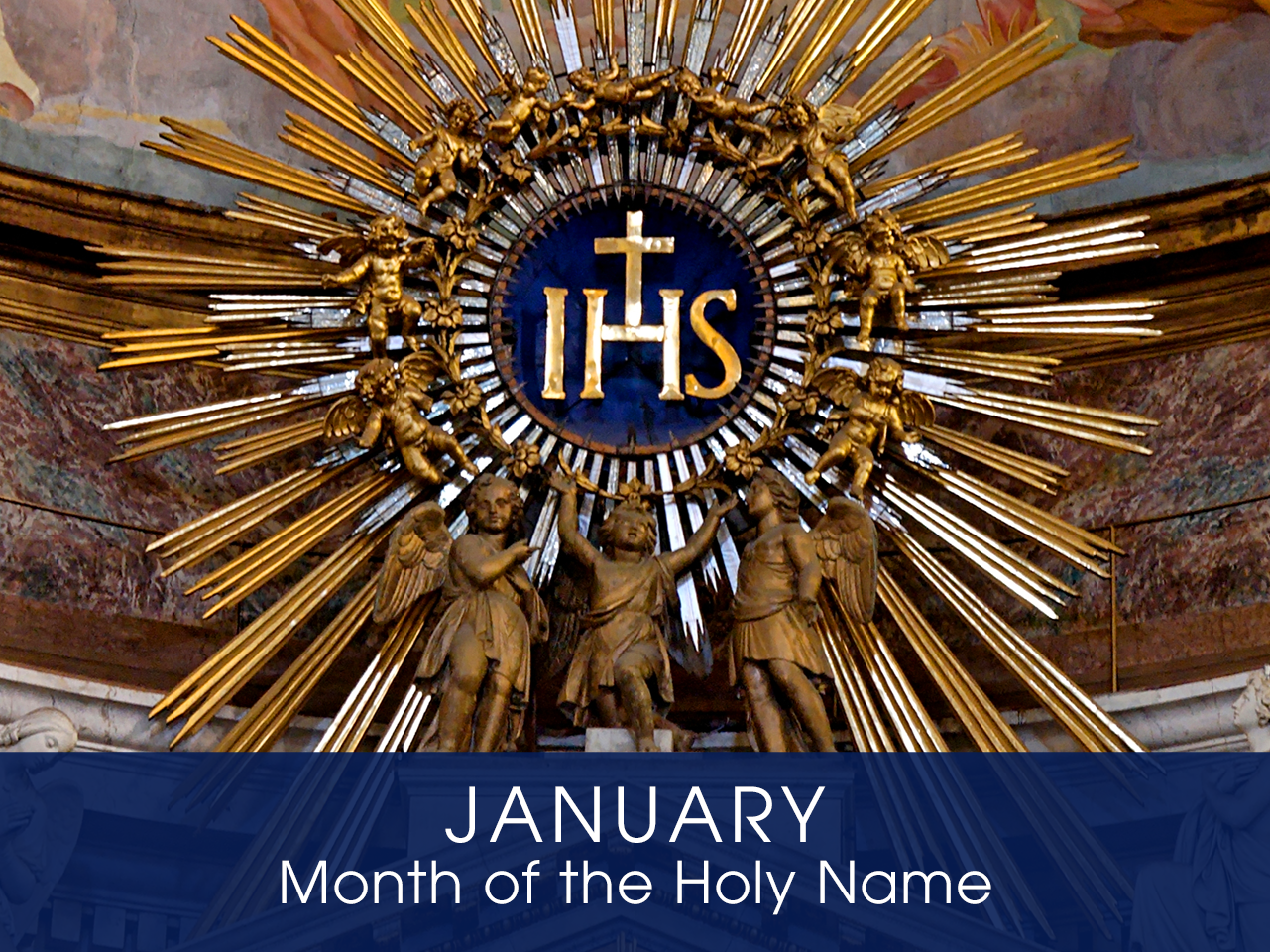 Month of the

Holy Name of Jesus
Devotion of the Month
The month of January is traditionally dedicated to the Holy Name of Jesus. After the Blessed Virgin Mary conceived by the Holy Spirit, the angel Gabriel appeared to St. Joseph and told him that the Child's name should be called Jesus, meaning "God Saves." According to Jewish law, on the 8th day after his birth a male child was to be circumcised, receive his name, and become a full member of God's covenant people. According to the old Roman liturgical calendar, the Feast of the Circumcision of Jesus was celebrated on January 1st, eight days after Christmas, the same day that He was given His sacred name. Currently we celebrate the Solemnity of the Mother of God on January 1st and honor the Holy Name of Jesus on January 3rd. For Catholics, Jesus' sacred name is the object of a special devotion symbolized by the monogram "IHS," (sometimes called a Christogram), which is the first three letters of the Greek spelling of His name.
Find a Devotional or Sacramental
Daily Prayers
Prayer for the Dead
In your hands, O Lord, we humbly entrust our brothers and sisters.
In this life you embraced them with your tender love;
deliver them now from every evil and bid them eternal rest.
The old order has passed away: welcome them into paradise,
where there will be no sorrow, no weeping or pain,
but fullness of peace and joy with your Son and the Holy
Spirit forever and ever. Amen.
Prayer of Spiritual Communion
My Jesus, I believe that You are present in the most Blessed Sacrament. I love You above all things and I desire to receive You into my soul. Since I cannot now receive You sacramentally, come at least spiritually into my heart. I embrace You as if You were already there, and unite myself wholly to You. Never permit me to be separated from You. Amen.
Prayer for the Holy Father
Almighty and everlasting God, have mercy upon Thy servant, Pope Francis, our Supreme Pontiff, and direct him, according to Thy loving kindness, in the way of eternal salvation; that, of Thy gift, he may ever desire that which is pleasing unto Thee and may accomplish it with all his might. Through Christ Our Lord. Amen. Our Father. Hail Mary.