"Suffering overwhelms you because you take it like a coward. Meet it bravely, with a Christian spirit: and you will regard it as a treasure." St. Josemaria Escriva
Today's

Meditation

"Of all the divine attributes, only God's omnipotence is named in the Creed: to confess this power has great bearing on our lives. We believe that his might is universal, for God who created everything also rules everything and can do everything. God's power is loving, for he is our Father, and mysterious, for only faith can discern it when it 'is made perfect in weakness.' The Holy Scriptures repeatedly confess the universal power of God. He is called the 'Mighty One of Jacob,' the 'Lord of hosts,' the 'strong and mighty' one. If God is almighty 'in heaven and on earth,' it is because he made them. Nothing is impossible with God, who disposes his works according to his will. He is the Lord of the universe, whose order he established and which remains wholly subject to him and at his disposal. He is master of history, governing hearts and events in keeping with his will: 'It is always in your power to show great strength, and who can withstand the strength of your arm?'"
—The Catechism of the Catholic Church, 268-269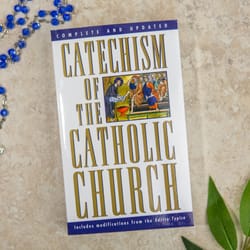 Daily

Verse
"We who are strong ought to put up with the failings of the weak and not to please ourselves; let each of us please our neighbor for the good, for building up. For Christ did not please himself; but, as it is written, "The insults of those who insult you fall upon me."" Romans 15:1-3
St. Elmo
Saint of the Day
St. Elmo (d. 303 AD), also known as St. Erasmus of Formia, was an Italian bishop during the reign of Roman Emperors Diocletian and Maximian. During their brutal persecution against Christians, St. Elmo left his diocese and fled to Mount Lebanon where he lived for seven years. An angel advised him to return to his diocese in order to vanquish his enemies. As he traveled there he was stopped and questioned by Roman soldiers. After declaring himself to be a Christian, he was brought to stand trial before Diocletian himself. St. Elmo confessed his faith in Christ and denounced the emperor for his impiety. For this rebuke he was tortured and thrown into prison, but an angel miraculously freed him so that he could continue on his journey and save many souls along the way. Two more times St. Elmo would endure the cycle of working miracles, baptizing thousands of people, getting arrested and mercilessly tortured, and being miraculously freed before arriving back in his own diocese. During his travels he suffered many horrible tortures at the hands of his enemies, but according to the oldest tradition he died at peace in Formia, though later accounts have him being martyred there by disembowelment. St. Elmo is the patron of mariners and sailors, abdominal pain, intestinal cramps, and women in labor. The electrical discharge on ships at sea, "St. Elmo's Fire," is named for him. His feast day is June 2nd.
Find a Devotional for this Saint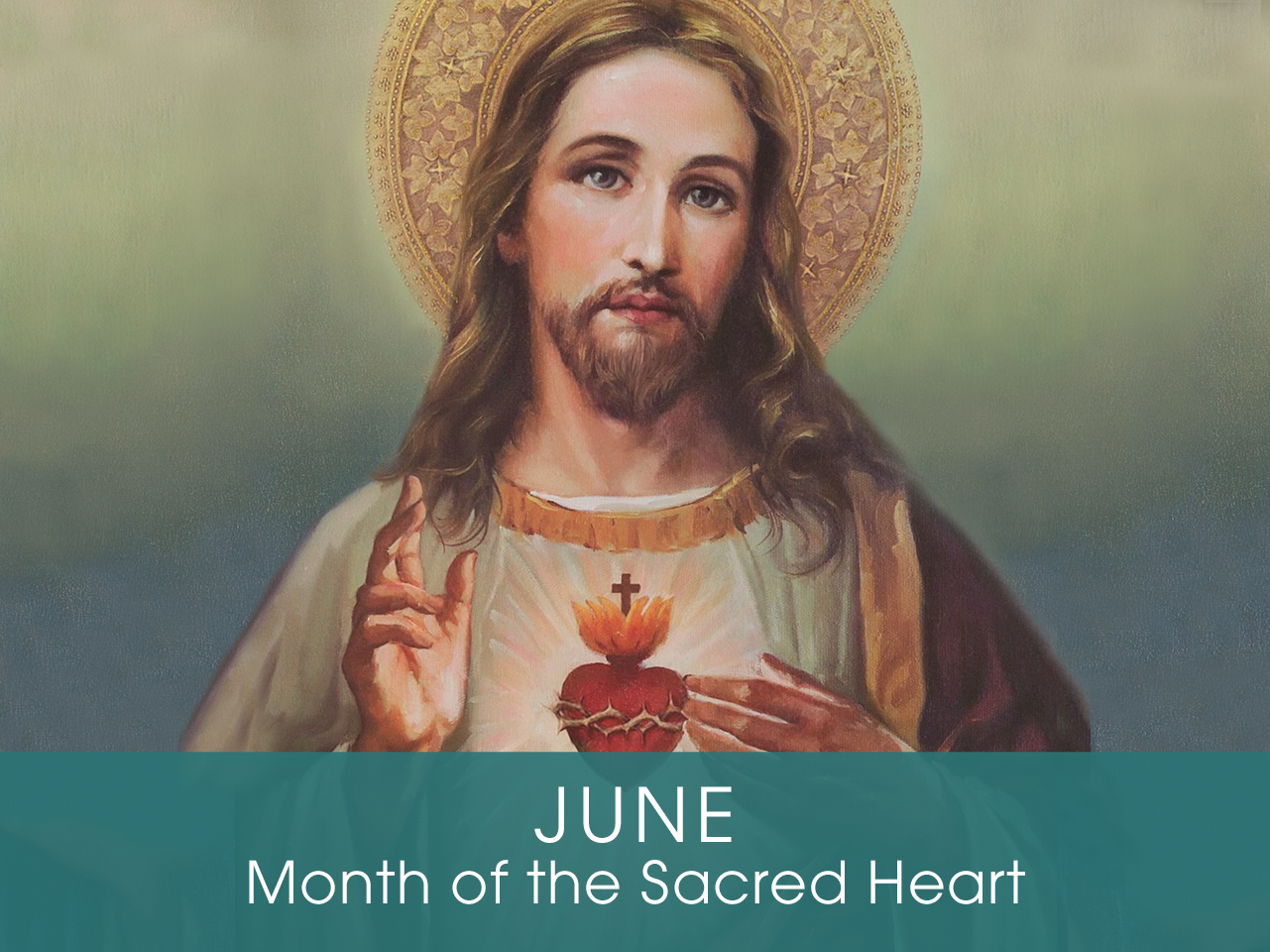 Month of

the Sacred Heart of Jesus
Devotion of the Month
Devotion to the Sacred Heart of Jesus is one of the most popular Catholic devotions. Although it was beloved in previous centuries, Jesus appeared to St. Margaret Mary Alacoque in 1673, showing her a vision of the now-famous image of His Sacred Heart, surrounded by flames. He said to her: "My Heart is so full of love for men that It can no longer contain the flames of Its burning love. I must discover to men the treasures of My Heart and save them from perdition." She was given the special mission to spread devotion to His Sacred Heart throughout the Church. Jesus gave St. Margaret Mary many promises associated with this devotion, and requested that a feast day in honor of His Sacred Heart be instituted on the Friday after the Octave of Corpus Christi. In 1856, the Feast of the Sacred Heart was spread to the Universal Church, and in 1899 Pope Leo XIII solemnly consecrated all mankind to the Sacred Heart of Jesus, calling it "the great act" of his pontificate.
Find a Devotional or Sacramental
Daily Prayers
Prayer for the Dead
In your hands, O Lord, we humbly entrust our brothers and sisters.
In this life you embraced them with your tender love;
deliver them now from every evil and bid them eternal rest.
The old order has passed away: welcome them into paradise,
where there will be no sorrow, no weeping or pain,
but fullness of peace and joy with your Son and the Holy
Spirit forever and ever. Amen.
Prayer of Spiritual Communion
My Jesus, I believe that You are present in the most Blessed Sacrament. I love You above all things and I desire to receive You into my soul. Since I cannot now receive You sacramentally, come at least spiritually into my heart. I embrace You as if You were already there, and unite myself wholly to You. Never permit me to be separated from You. Amen.
Prayer for the Holy Father
Almighty and everlasting God, have mercy upon Thy servant, Pope Francis, our Supreme Pontiff, and direct him, according to Thy loving kindness, in the way of eternal salvation; that, of Thy gift, he may ever desire that which is pleasing unto Thee and may accomplish it with all his might. Through Christ Our Lord. Amen. Our Father. Hail Mary.